HWS Athletes competing in Winter and Spring ILH Sports!
Long Term Impact at Kanewai Spring
For World Water Day 2015, Mr. Stock and Mr. Cramer accompanied the seniors to nearby Kanewai Spring for a morning of service learning. Kanewai is a crystal blue spring that feeds a historic Hawaiian fishpond. Using innovative methods, close to five thousand invasive trees have been removed without the use of chemical herbicides.
Students in Mr. Stock's and Mr. Jansen's classes have had a long term impact at Kanewai which is located on Kalanianaole Highway in Kuliouou. The seniors first visited Kanewai Spring as freshmen with Mr. James. Kanewai was heavily overgrown at the time and there was little awareness about it in the community. Multiple Waldorf classes have been able to visit since then.
As freshmen, the seniors helped eradicate the aquarium fish that filled the spring. On later visits they removed koa haole trees, worked with dry stack stone walls and removed a collapsed concrete dam that blocked the spring flow. The seniors have grown into wonderful stewards of this unique Hawaiian cultural site. Senior Louis Solywoda recently studied Kanewai as a model for his economics project focused on competing economic forces and value systems. Mallory Kracher conducted research there for her senior capstone project on ethnobotanical plants.
For World Water Day, the seniors were joined by John Rigney (father of senior Kai Rigney) and his friend Kit. It was wonderful to hear their experiences growing up nearby and especially their chicken skin stories of the nearby caves. Native plant restoration expert Liloa Stevens-Poire also taught the class about the various native medicinal plants found at Kanewai. For more information on World Water Day: http://www.unwater.org/worldwaterday . To learn more about Kanewai visit:https://www.facebook.com/MaunaluaFishpond
On Thursday, April 9, all HWS parents were invited to an evening of experiences at our Makai Campus. After a blacksmithing demonstration, the parents enjoyed a Eurythmy session. It was a first for many!
Thank you to parents for joining the activity and for your continued support.
On Saturday, April 11th, Senior Nalani Parizot conducted a special Tahitian Dance and Cultural Workshop for the Waldorf community. Nalani was raised in Papeete, Tahiti and studied in Artistic Conservatory of French Polynesia since the age of three. Nalani's Capstone Project was titled "The Evolution of Tahitian Dance" and was mentored by Mr. Cramer.
Each Waldorf senior has a community service portion of their Capstone Project. To share her knowledge of Tahitian dance and culture with the school community, Nalani organized a day at the Lower School for them to learn free of charge. To prepare for the day, Nalani collected beautiful white and pink bougainvillea, hibiscus flowers, ti leaf and raffia cordage.
Under Nalani's close watch, Yuho Tanaka, Mallory Kracher, Julia Busenbark and Lea Alsadoun tied the raffia to their toes. Soon they were learning how to braid their very own unique Tahitian lei, belts and bracelets. She explained that in Tahiti they use the flowers that are available such as the fragrant tiare flower.
For the second part of the workshop, Nalani supplied each student with a pāreu to accentuate their hip movement. The class learned how to control their bodies in a variety of complicated contortions and fluid movements such as the Fa'arapu, Ami, Tamau, Varu and Toma. Although there was strict attention to detail, her students were all smiles during the lesson. The class worked to mimic her as she counted in Tahitian and effortlessly glided into each movement.
The workshop finished with a masterful dance that Nalani choreographed in honor of her island home. For those that missed the workshop but would like to see this powerful piece of choreography, Nalani will perform it once more during her Senior Capstone Presentation. It will take place Thursday April 16th at 2pm on stage in the Makai Campus Auditorium.
The 9th Grade Spanish class and Sr. Cramer recently enjoyed a special visit to Lanikai Juice in Kahala. The trip was conducted almost entirely in the Spanish language. Joining the class was exchange student Fernanda Flores Gutiérrez. Fernanda attends the Waldorf School in Lima, Perú and her family operates a fruit company.
The six Lanikai Juice stores are owned by Argentinian Pablo Gonzalez. Pablo's background as an architect, as well as successful restaurant operator and sommelier in Barcelona, Spain is evident in the creative design of the store. Colorful murals blend with the warm yellow and green walls accented by bamboo and koa. The store is styled to reflect the influences of Hawaii and Latin America. The company has a strong representation of Latinos who feel at home working in this creative environment.
The Waldorf students were warmly received by Ana María Gonzalez who hails from Medellín, Colombia. Ana María is a graphic designer and marketing manager for Lanikai Juice. She provided an inside look into the artistic design behind the company's success. Innovation is a big part of the company culture. Pablo, the owner has experimented with new methods to process the fruit to maximize the taste and freshness. At some stores they even hook up a bicycle to mix the fruit!
Along with the emphasis on creative design, Lanikai Juice revolutionized the fresh juice concept in Hawaii by popularizing South American fruits like acaí. After tasting the acaí, the students learned about organic fruits and supplements such as maracuyá, guaraná and cacao. Another delicious incorporation was chia, a staple seed of the Aztecs and Mayans.
The class favorite was a drink made from Pitaya. Pitaya is a pink cactus fruit native to Central America. It was perfect after our hot bus ride. It wasn't until we looked at Eli Busenbark that we realized everybody's tongue had turned bright pink! A big gracias goes out to Ana María Gonzalez and the staff at Lanikai Juice for the wonderful experience.
Living on an island, we often hear about the importance of producing local and organic food. At the same time, we see prime agricultural lands disappearing. On March 1st, twenty Waldorf students and Mr. Cramer made the trek to Haleiwa. The purpose was to volunteer in one of the few remaining lo'i on O'ahu in the area known as Opae'ula.
Big wave surfer Edison de Paula invited the students to help maintain the punawai (spring) that feeds the lo'i. When weeds and silt block the water circulation, the taro rots. The lo'i was stunningly beautiful. It is situated on a river surrounded by ti leaf groves and clear natural springs.The students were joined by members from the nearby community. Working in the lo'i one quickly learns laulima or many hands working together. This was the second volunteer visit for Jeni Ruis and Yuho Tanaka and the first for their classmates.
Junior Dane Torres instantly recognized volunteer Carlos Burle, one of Uncle Edison's friends. Carlos made world headlines for surfing what is said to be the largest wave ridden in history.This came on the same day Carlos rescucitated his unconscious friend from drowning in the 100 foot waves.
One of the lead volunteers was Kamehameha high school wrestler and track athelete Taylor Fitzsimmons. Taylor recently starred in an inspirational documentary called I Am Haloa.The movie which is currently airing in Europe, followed Taylor and two high school classmates as they completed the Haloa Challenge. For ninety days they went without the staples of rice,corn, beans and potatoes. Instead they relied solely on the Hawaiian super food of taro (kalo). Taro is gluten free and a powerful probiotic. Through the challenge Taylor experienced a noticeable personal change both physically and culturally.
The movie chronicles Taylor's journey as she travels to the various Hawaiian Islands and learns from various kupuna about kalo. Hawaiians trace their geneaology and cultural identity to kalo through Haloa. He was the son of Wakea (Father Heaven) and Ho'ohokukalai (the stars). Haloa was stillborn and grew into the first taro plant.Today he is looked upon as an elder brother and ancestor of the Hawaiian people.
Working in the lo'i was tiring work. Everyone was covered in mud yet everyone had smiles on their faces. By the end of the day the Waldorf students had helped clean the entire lo'i. Only one section was left untouched for the mating pair of endangered alae'ula birds.
The Waldorf students gave an oli mahalo to Uncle Edison and his friends to finish the day. Uncle Edison grilled an 'ono barbeque which everyone enjoyed under the shade of the many fruit trees. It was deeply satisfying for the group to see the punawai gurgling freely from the ground and out to the the river where the turtles clean themselves.
Mahalo to Orrin Haloa Nakanelua for the wonderful photos.
Waldorf Seniors Visit the Heart of Chinatown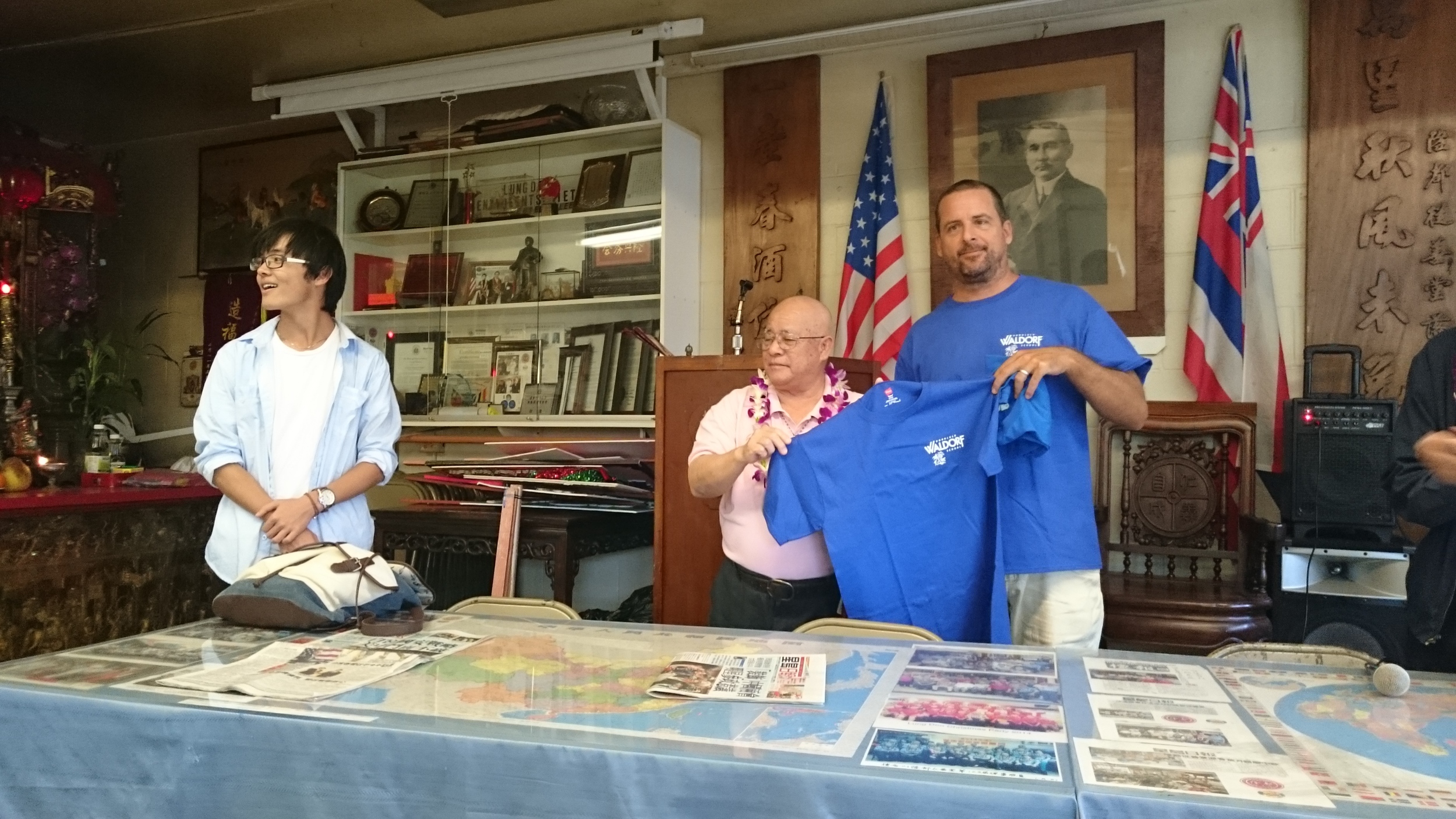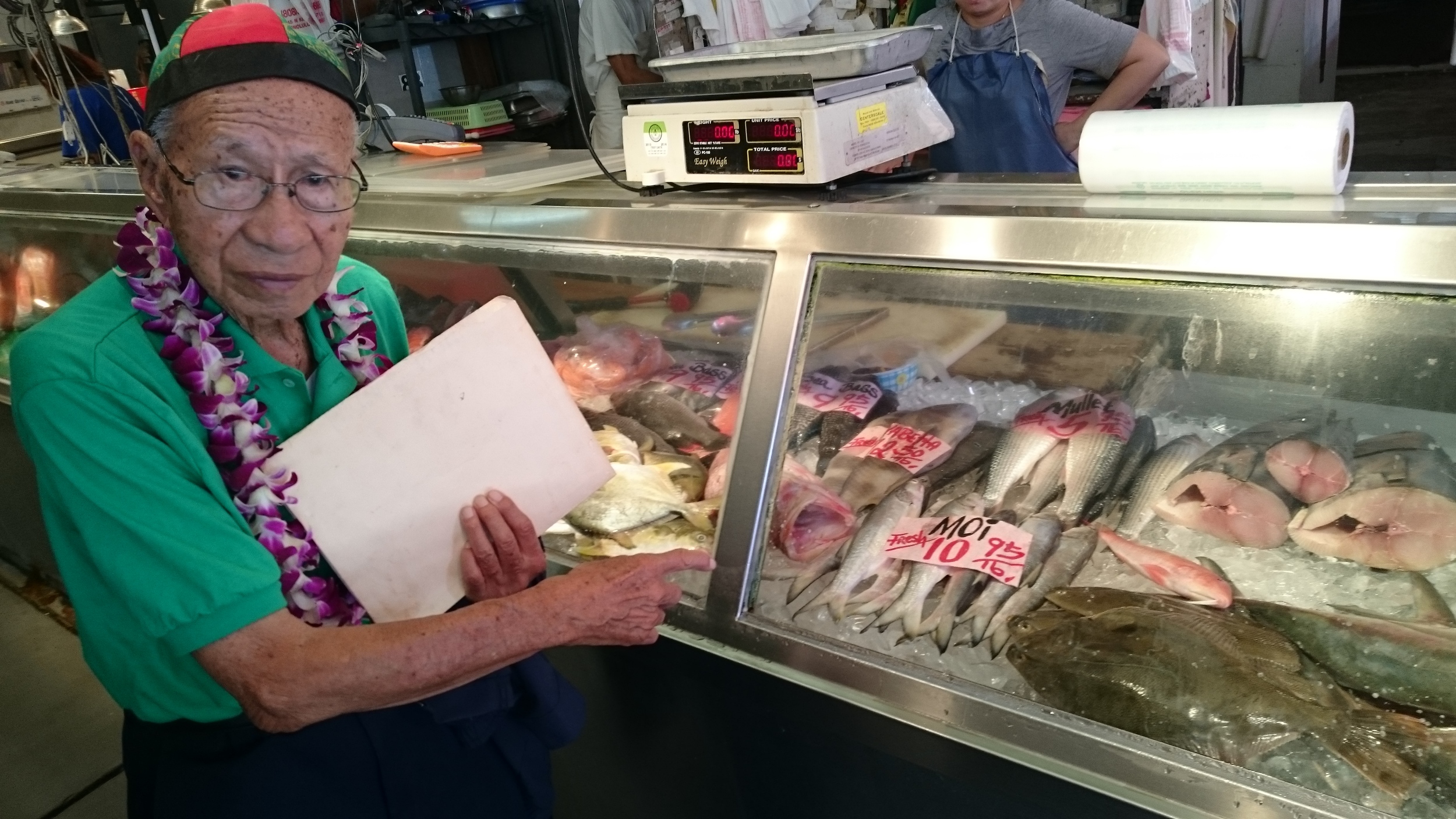 As many of us know, this is the season where the dragons and lion dances come alive for the Chinese New Year. 2015 is the Year of the Sheep, according to the Chinese lunar calendar which is based on twelve different animals. The Waldorf senior class, accompanied by Mr. Stock and Mr. Cramer embarked on a special behind the scenes cultural experience into the heart of Chinatown. Guiding the class was Wailupe resident Dr. Joseph Young, nicknamed the "Mayor of Chinatown". At 91, Dr. Young is one of the last surviving fishpond keepers for the massive Kuapa Fishpond in Maunalua (Hawaii Kai).
The students started at the Chinese Cultural Plaza where they visited the traditional shrine for Kwan Yin, the deity of mercy. Along the way they were welcomed in by Dr. Young's personal friends who operate a variety of traditional shops featuring jade, Chinese artwork and lei-making. Sampling freshly made rice noodles from the Ying Leong Look Funn Factory was a real treat!
Historic architecture and Old World smells from the open air meat and fruit markets surrounded the students. Equally colorful were the many people that the students met. Hawaiian Kahu Manu Mook, showed the students how to weave coconut fronds and gave a special blessing for the group. Using his pu (a Hawaiian conch shell), the bustling market suddenly paused while the piercing blasts from Uncle Manu's conch blessed each direction.
The most unique visit was the shop run by Dr. Suen Hang Yee. He runs a fascinating herbal medicine and acupuncture shop with over a thousand varieties of Eastern herbal medicines. He allowed the students a peek into several of the mysterious drawers in the shop. Inside were frogs, sea dragons and a wide variety of insects. It was the first time for many of the students to see an abacus and balancing scale being used to add and weigh medicine.
Around the corner and up a hidden staircase, the students found themselves in the Lung Doo Benevolent Society clubhouse. Waldorf student Felix Zhao hails from China and translated for the group. Felix offered a heartfelt speech of thanks in Mandarin to Xi-Lin Chan, the Past President of the Society and the members gathered. The class finished with a delicious dim sum luncheon with Dr. Young at Won Kee Seafood Restaurant.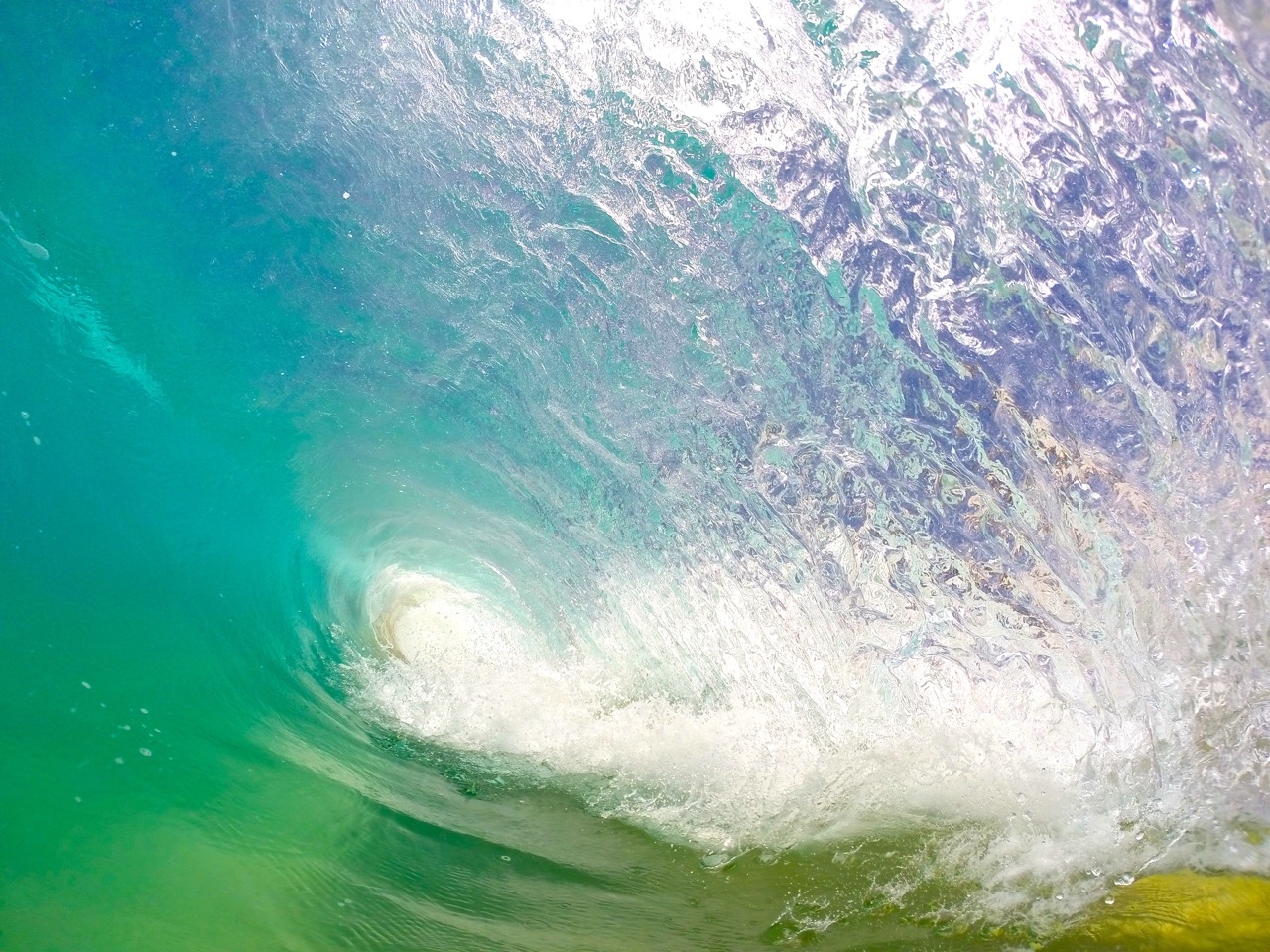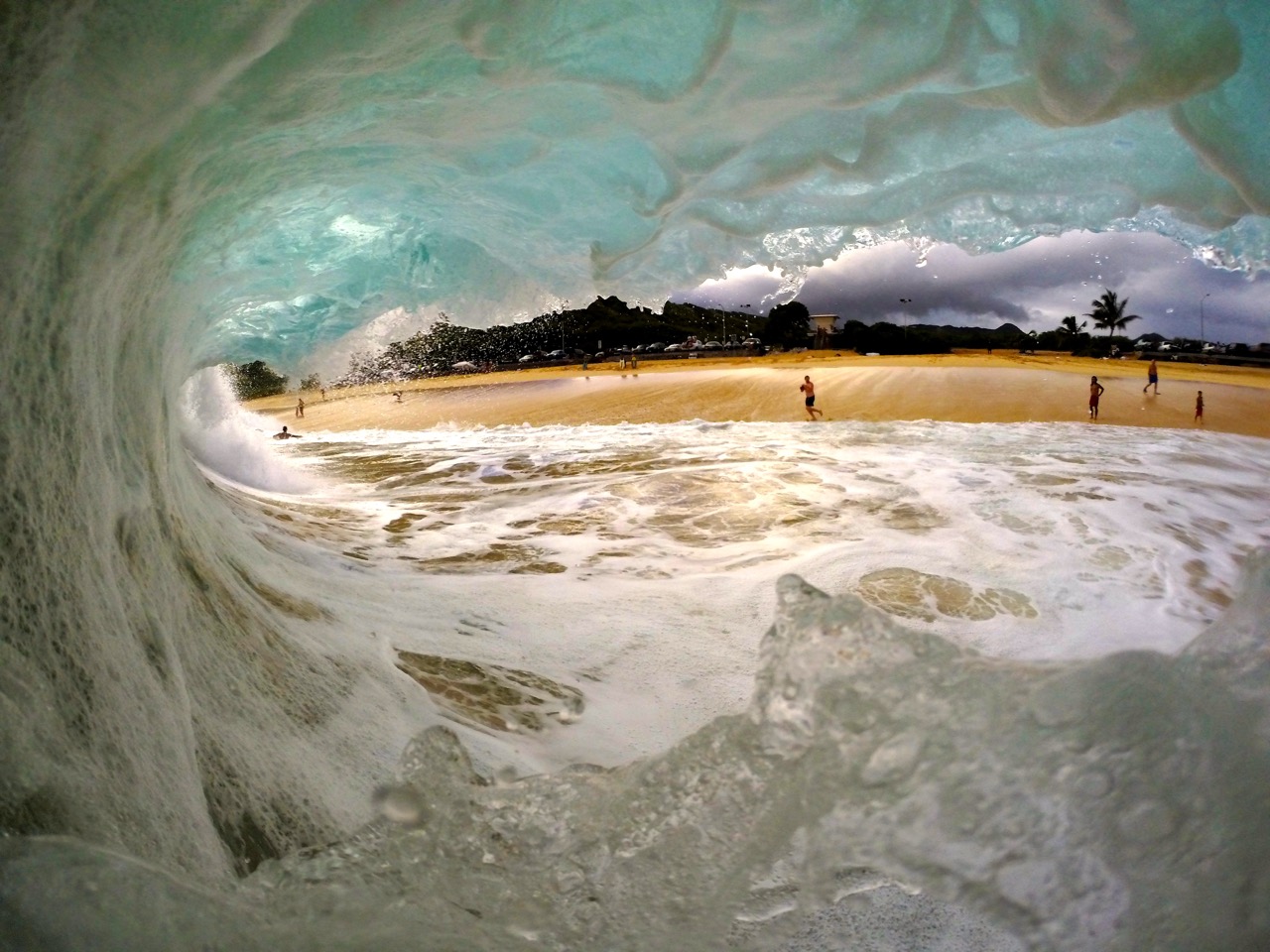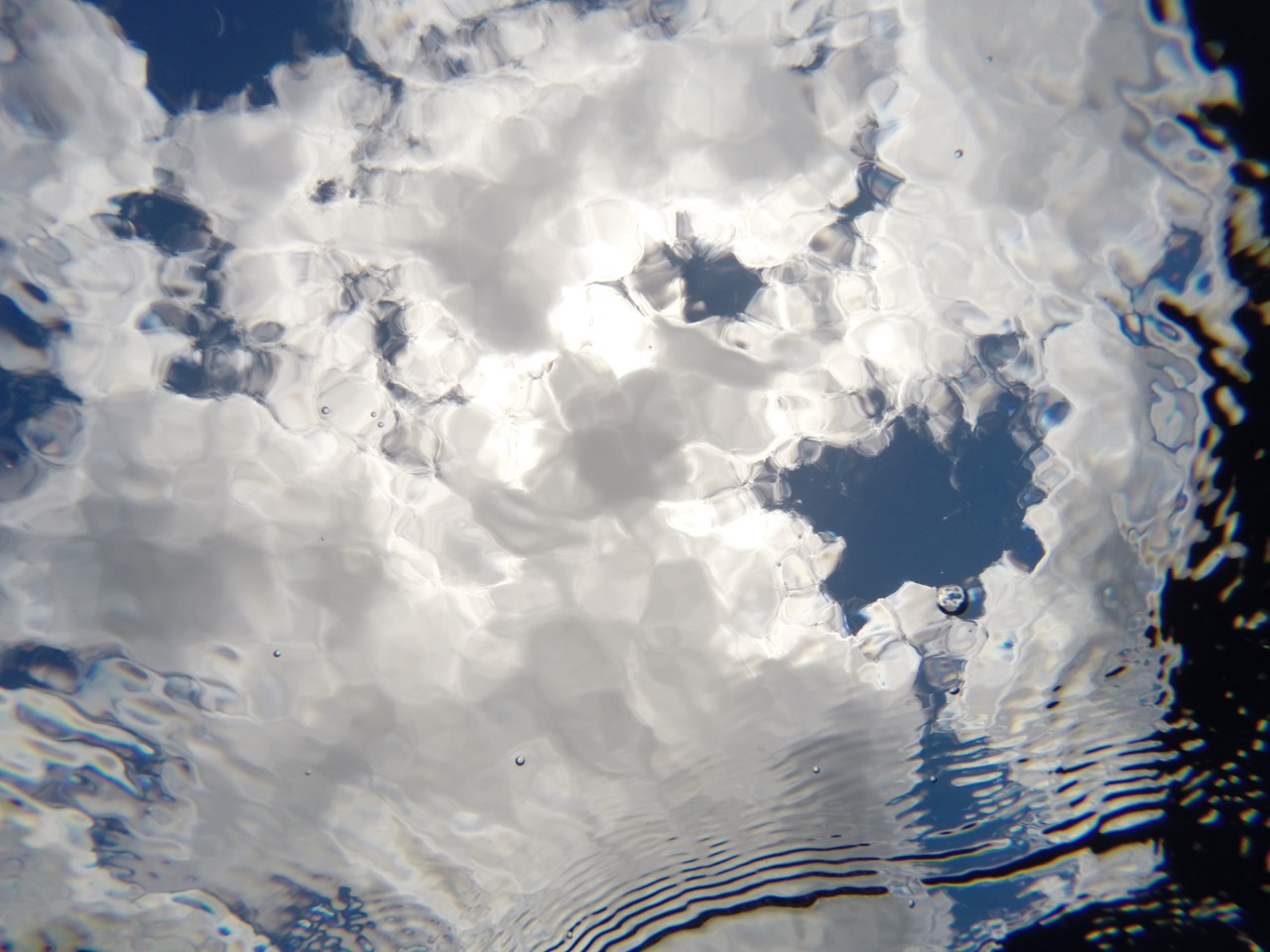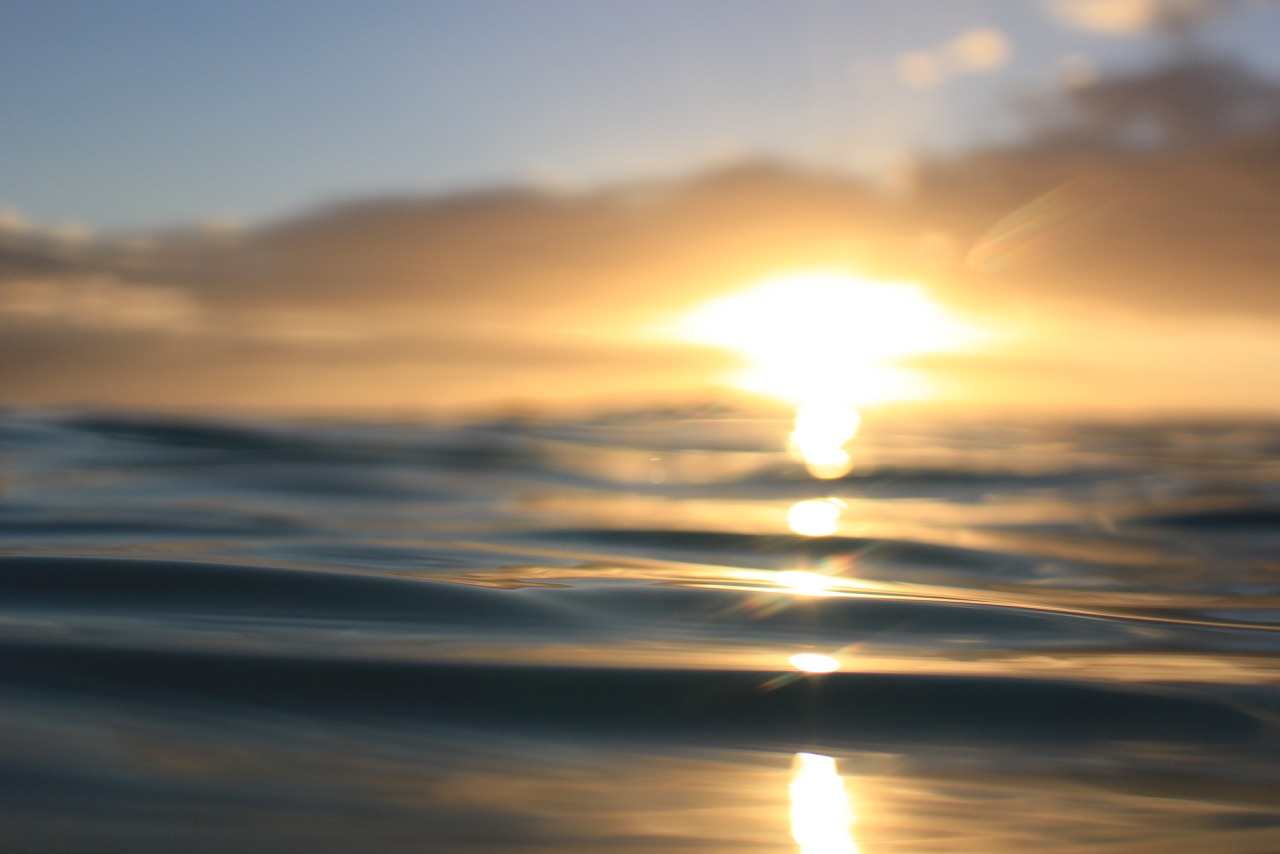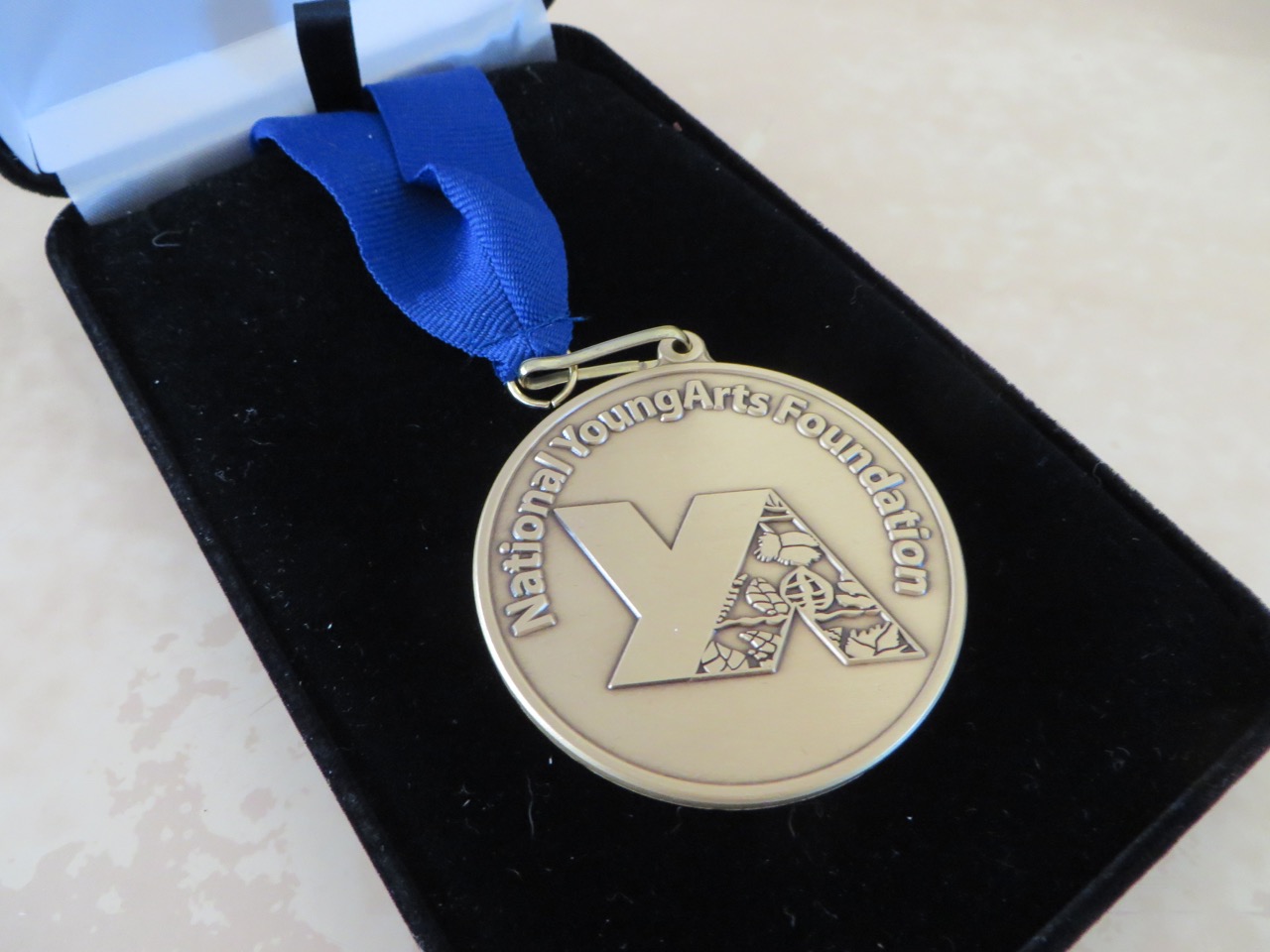 Taiga Yamamoto, who hails from Honolulu Waldorf School, has been named a National YoungArts Foundation Merit Winner in Photography. Selected out of more than 11,000 applications from students nationwide in ten artistic disciplines across the literary, visual, design and performing arts fields, Taiga has been recognized for his outstanding work and accomplishments and joins an elite group of 786 Winners from 46 states.
The National YoungArts Foundation (YoungArts) was established in 1981 by Lin and Ted Arison to identify and support the next generation of artists in the literary, visual, design and performing arts, and to contribute to the cultural vitality of the nation by supporting the artistic development of talented young artists. Each year, YoungArts receives approximately 11,000 applications from 15-18 year old (or grades 10-12) artists. From this pool, approximately 700 winners are selected and are eligible to participate in YoungArts programs in Miami, New York and Los Angeles.
YoungArts provides these emerging artists with life-changing experiences and validation by renowned mentors, access to significant scholarships, national recognition and other opportunities throughout their careers to help ensure that the nation's most outstanding emerging artists are encouraged to pursue careers in the arts. In addition, at the request of the Commission on Presidential Scholars, which is appointed by the President of the United States, YoungArts serves as the exclusive nominating agency for the U.S. Presidential Scholars in the Arts, the country's highest honor for young artists.
Sophomores Play Polo with Argentinian Polo Star Enrique Díaz
Sr. Cramer and the tenth grade Spanish class had an exciting recent visit with Argentinian polo professional Enrique Díaz. Argentina has a rich tradition closely rooted to the land and expert horse-riding gauchos. It is also the reigning champion country in the Campeonato Mundial de Polo (World Championship).
The Waldorf students got an inside look at the polo world as Enrique shared about his life growing up with horses. He left home at age eleven. Since then he has dedicated his life to training horses around the world. After arriving at the Koko Head Stables, Enrique has almost single handedly transformed the former weedy track inside Koko Crater into a stunningly beautiful polo field.
Enrique wowed the class with his unspoken communication with his stallion Black Jack. At full gallop his acrobatic shots sent balls soaring through the goal, and slamming with a loud pak into the wooden backboard across the arena. With his "caña" (thin rattan stick with an oblong head) swinging overhead he made impossible reverse shots seem effortless.
Afterwards the students got to try for themselves the authentic Argentinian made cañas that Enrique brought for them. Not to be outdone, the Waldorf students took quickly to his instructions. Taiga Yamamoto was the first to try and soon Frank Schmidt, Eve Coulson and their fellow classmates were impressing Enrique by thwacking the balls through the goals on their own! A big gracias goes to Enrique and the staff of Koko Head Stables for the wonderful learning experience.
Tenth Graders Visit Azteca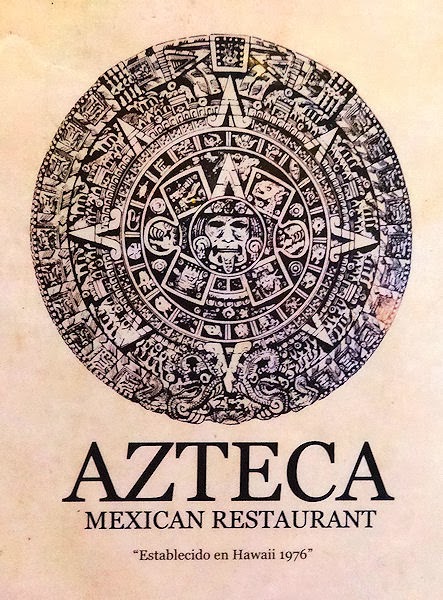 Aside from delicious food, Azteca's decor was a learning experience in itself. The logo for the restaurant is the ancient Aztec sun calendar. Paintings and photos of Mexican heroes such Emiliano Zapata and Pancho Villa surrounded the class. The family was especially proud of their parents who lived in rural Mexico. Sra. Sanchez shared with the students their photos and explained to us in Spanish how both lived well past 100 years of age through their traditional lifestyle and diet. The family continues to grow many traditional foods such as nopal (cactus) and a variety of traditional chiles at their home. The abuelos would be proud!
This year will see the first O'ahu Open Studio event for professional artists in the City and County of Honolulu. This is something that has been very successful in other mainland cities and on Maui--a weekend where painters, sculptors, craftspeople, and photographers open their own homes and studios to the general public and sell their work with no commission going to galleries or museums. The Honolulu Waldorf School "Art Club" will be one of the participants in this event to be held on Saturday and Sunday, December 6 & 7, 2014. So save the date, come and view the exhibition of student and faculty work, and purchase a reasonably priced piece of art in time for the holiday season. HWS Makai Campus, 5257 Kalaniana'ole Hwy, 'Aina Haina
In preparation for the OOS exhibit many students are working in school, at home, and Wednesday afternoons after school in the HWS Art Studio as the newly formed "Art Club." (Photo of some of the Wednesday Art Club members.)
NEVER ALONE
by Capri Letteri, Grade 9
The air was nipping at my face, eating away at the warmth my skin once held. The city was sleeping under a white blanket of silent snow and everything was completely still, like the ice a frozen lake holds. The only warmth in the night came from the street lamps and Christmas lights ahead, slowly blurring as the falling snow obscured my vision. Christmas lights… Christmas... I was alone at Christmas.
I had stopped having Christmas with my parents years ago, my two sisters had moved out and started a family long before I even made it away from the house, and my brother had been somewhere across the world for two months now, traveling with his new girlfriend. He swore this time she was the one, but most of us knew she'd be old news in a few weeks. So this year wasn't much different from any other, but for some reason, I felt absolutely alone. The temperature seemed to drop even more, so I zipped my jacket up a little closer to my neck. For years, I hadn't felt the need to be surrounded by family at this time of the year, I was happy to be independent. But now all of a sudden, I was missing the warmth, joy, laughter and love family brought.
As I was walking I began to lose the feeling in my face and my nose looked like a cherry, so to keep myself from freezing I quickly stepped into a small store, thankful it was still open on Christmas Eve. As I released my head from the grey beanie that was much too small for me, I looked around to see antiques all over the store. A smallish, round man with white hair, dimples and a red outfit approached me gingerly. "Merry Christmas!" he said with a smile. "Is there anything I can help you with?" I stopped myself from asking if he had any loving families in the back that would be willing to take in an extra member.
"Merry Christmas. No, not at the moment, thank you," I replied, smiling as best I could. My lips hurt a little from the blistering cold outside. I guess he saw the lonely look in my eyes, because after a flat silence he asked,
"Well what's a young one like you doing in a shop like this? Are you really interested in old-people-antiques, or are you just lonely this Christmas Eve?" I looked at the ground with a small laugh.
"A little bit of both, I guess," I joked, with a smirk. The feeling in my face was just beginning to return, so actually having facial expressions was getting easier.
The plump man looked at me with compassion. His light blue eyes sparkled with a kindness I hadn't seen before. His face, with wrinkles that showed wisdom and brilliance, was strawberry red, and held a smile anyone would be happy to see. His white hair contrasted with his skin tone like fire and ice. The red outfit he was wearing accentuated his plumpness, but he didn't seem to mind. His ruby red belt was decorated with the most eye-catching white diamonds, and when he laughed, his belt would move up and down with his stomach. He stood in front of me with such relaxedness and comfort, yet with such authority, it felt like he was much more than a humble storeowner.
"Well… don't you have any family to get to tonight?" he asked, snapping me out of my careful examination of him.
"Not exactly," I told him, "in fact, I usually spend Christmas alone every year. It never seemed to bother me before. I enjoyed not having to worry about anyone else. I did what I wanted, and focused on myself. But this year," I said, looking down at my wet, snow-covered boots, "I don't feel like I'm by myself, but I feel alone." The man had been listening to me patiently the whole time, and as I looked up at him he cocked his head and looked at me sideways, like a dog would his master. After he studied me carefully for a minute or two, he sat down on a chair he was standing by. He looked back up at me, kindness still sparkling in his eyes.
"Let me tell you something," he said so quietly I almost couldn't hear him. He motioned for me to sit down next to him. As I did, he began to tell me about his life. He told me about his struggles, his failures, his devastations, and the moments when he felt the same way I did right then. And as his story unfolded, I wondered how he made it through everything. I listened intently, and when he was finished, no one said anything for what felt like an eternity. Just when I was about to apologize for everything, he took me by surprise and started to laugh.
His laugh was like nothing I had ever heard before. It was the most genuine, honest laugh. I looked at him with confusion, and just then he said, "But, do you know what kept me going?" right as I was about to answer, he answered for me, with one word. "Family." He was staring off into the distance, a faint smile on his face, memories flashing in his mind. "Now, my parents passed when I was real young," he said, still staring at something far away. "And I was an only child, so I didn't actually have any 'real' family with me. But if there's anything I've learned from my life, it's that family doesn't mean you need to be related by blood. To be a family is to be connected. It is to care for and love each other, unconditionally, unquestionably, without hesitation, through the good and the bad, and over all the obstacles. When hardships come your way, a family member is someone who will stand behind you through the whole thing, being your pillar when you can't stand on your own, your path when you have no where to go, your anchor to keep you grounded, and when you feel absolutely alone, they'll be the light to help you find your way. Whether this person is someone you once met in a coffee shop, or a sibling you grew up with, when they meet all those characteristics and more, they are your family, and family is forever." He spoke his words with such painful happiness, it made me realize he had learned all of this from experiences, painful and unhappy experiences. I took in his words, reviewed them carefully, and suddenly, I had I felt different. I didn't feel so alone anymore. I think the man noticed my newfound relief, because his once so jolly smile returned, his face regained its original bright red color, and his dimples showed again. His laugh returned, and he stood to fix his belt. I stared at him in amazement, hardly able to speak.
"Thank you," I whispered, "thank you so much." I wanted to speak to him longer, but as I rose to shake his hand, the man began to fade into nothing. I was terrified and confused, and as I wondered what was happening, I heard his heartening laugh in the distance. It echoed around the room, brightening it a little.
Just then, I jerked awake. I was in my bed again, like I had been before the dream. I sat up, breathing heavily. I sat in thought, arguing with myself, and realized everything I had just experienced was a dream. I hopped out of bed, dressed myself, and decided to go for a walk.
The air was frigid. It ate away at the warmth my face once held. The city was silent, under a new blanket of white snow. Everything was calm, like the gentle current of the ocean. There was a kind of warmth in the air, though. It wasn't coming from the street lamps or Christmas lights, but rather my new understanding of life, my new understanding of family. I didn't feel alone anymore, and as I walked through the frozen city, I walked with a confidence I had never known before.
I made my way down the street, looking at each person who occasionally walked past me. But just as I was about to turn around and head home, I looked across the street to find a familiar figure. It was a short, stout, plump man, dressed in red, with snow-white hair. When he looked at me, his bright blue eyes sparkled with a kindness I had only seen once before. He smiled at me, nodded his head, and made his way down the street.
I stood still for a moment. But as I looked up at the sky and the brilliant stars, I smiled, and knew that wherever I was, I was never really alone. No one is ever really alone.
Chris Ritson, Class of 2004
Chris Ritson, alumnus class of 2004, spoke to the senior class this week about his art work which is featured in the Artists of Hawai'i 2013 show at the Honolulu Museum of Art. The 12th grade is finishing a block on Modern Art with Van James and Lynn Liverton and beginning a block on 20th century history with Greg Stock.
Chris Ritson's artwork involves combining organic crystal formation with devotional sculpture.
Half of the 10th grade has just finished their art block of painting and drawing with Van James. After rendering an historic drawing by Durer or Rembrandt in black and white or color, students carried out a watercolor interpretation of a Rembrandt portrait in the traditional Dutch palette of earth tone color. Students then completed the block by painting a self-portrait in a monochrome of their choice. The other half of the class began their paintings and drawings last week and will finish their self-portraits just after the winter break.
This is the Capstone Project of Moritz Koeppenkastrop-Lueker with the title "Making a promotional video for the Honolulu Waldorf School".
Building a Picture of the Role of Architecture
The 12th Grade is finishing up a main lesson block on the history and significance of architecture. Besides reviewing traditional building styles, construction techniques, engineering principles and the use of different materials through the ages, students researched and gave reports on modern and contemporary architects, kept thorough notes, and honed their drawing skills of buildings. A field trip to downtown Honolulu provided the opportunity to experience, with the aid of drawing, the remarkable missionary, monarchy, territorial and statehood styles of architecture in our city (see photo).
The 12th Grade will also have two parent architects, Charlene Wong and Josh Powell, present their thoughts on their career choice and love of this art/science that effects us all on a daily basis.
National Honors Society Induction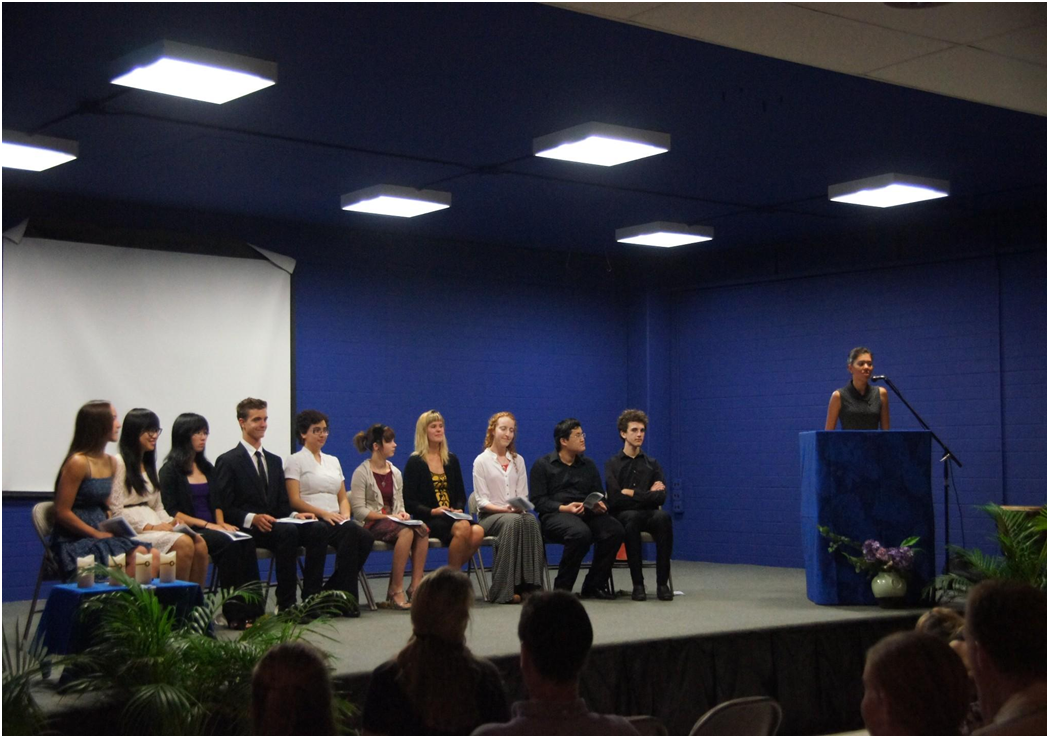 The First HWS National Honor Society Induction Ceremony
"I pledge to maintain my high scholastic standing,
to hold as fundamental and worthy an untarnished character,
to strive courageously and intelligently to be a leader,
and to give of myself freely in service to others.
In so doing, I will prove myself worthy of a place in the National Honor Society."
Such was the oath taken by high school students inducted into the National Honor Society on January 22, 2013. The ceremony marked the establishment of the Honolulu Waldorf High School NHS Chapter, which is part of a nation-wide program for high-achieving students. Four pillars of excellence provide a foundation for the NHS: Scholarship, Character, Leadership, and Service. To become a member, students must demonstrate not only their commitment to success in these areas, but also a desire to challenge themselves. Additional requirements include a minimum of a 3.5 GPA, approval from the faculty, and submission of a personal essay. Inductees must also commit to organizing an individual or group service project to take place during the school year.
10 students from the high school are a part of the National Honor Society this year. After going through the application process and proving themselves worthy of a place in the program, Leilani Freeman (12), Sebastiano Bresolin (12), Annie Tang (11), Moe Lueker (11), Simone Potter (12), Pearl Corry (12), Tahni-jo Kakazu (10), Joshua Ching (12), Athena Iokepa (11), and Tsuki Tanahashi (11) walked the stage to accept their certificates of membership.
The ceremony itself was well planned and quite powerful. Each of the inductees were given a short introduction and called by name to stand. There were students from grades 10 - 12 with diverse and impressive backgrounds. As things got moving, inductee, Simone Potter (12), Sebastiano Bresolin (12), Pearl Corry (12), and Athena Iokepa (11) spoke about the four pillars of NHS. They said what these pillars meant to them and how they personally excel in these fields. Each pillar was accompanied by a performance of some sort. Simone played a cover of Beauty In The Breakdown by The Scene Aesthetic with Leilani Freeman (Gr. 12) on guitar as they both sang. Sebastiano, Athena and Pearl read poems pertaining to each of the pillars. To comment on his appreciation for the effort that each of these students put forward in being the best people they can be, Charles Au (HWS board of trustees member) gave a speech that was quite moving, ending by congratulating them on their induction. The new members received a pin and proceeded to to recite the NHS pledge. The ceremony culminated with the lighting of the candles. A candle was lit for each of the four pillars, then a flame was passed to candles that each of the inductees held in the dark room. This brought the ceremony to a close as the inductees walked out the room, one after another, in the candlelight.
Many NHS members have gone on to be very important and high figures in our country. Some have become CEOs, others hard working entrepreneurs, or even the President of the United States. There are many benefits to being a member, such as scholarship opportunities as well as simply just putting something a little extra on college applications to get you noticed. Members meet periodically and have to keep up their hard work to stay in the society. NHS is an amazing way to get oneself ahead and moving in the direction of success. We hope that many students will be part of the society and become leaders in the future.
12th Grade Zoology Main Lesson
Mr. Godwise is a man of much knowledge. He has guided us through many subjects and during this block he taught us Zoology. As is his custom, he tried to make this class as interactive as possible so that we would have a more engaging experience. He achieved this through bringing us to the zoo for a day. He took us to every exhibit and told us to watch the animals as he was telling us interesting facts about them. At the spider monkey exhibit for example, Mr. Godwise pointed out the incredible way the monkeys use their tail as a third hand. "Look at the way the spider monkeys know exactly where to put their tail. That isn't found in any other monkey species on the planet." he said.
For every exhibit we had the same routine; the class would watch how the animal would act in its environment provided by the zoo, and Mr. Godwise would tell us about the animals. While observing the animals we saw, we were required to sketch them as well! Being at the zoo allowed us to see the minute details of each animal. Drawing the creature showed us how different every creature is. From the boar, to the gator, and everything in between, all animals need to do in order to live is reproduce, eat, drink, and find shelter.
During this outing we learned a substantial amount of animal knowledge. It was definitely a nice excursion. Field trips are not possible everyday so instead of taking us to the animals during the rest of the block, Mr. Godwise brought the animals to us. On one of the first days of Zoology class, Mr. Godwise brought a cage filled with ferocious beasts. When he unhooked the cage, out zoomed four (Norvegicus Rattus) rats! Half of the seniors were excited to hold these small creatures, whereas the other half seemed uncertain. Some were concerned about their hygiene, and others were afraid of being bitten. We all learned that rats (particularly the Norvegicus Rattus species) are some of the cleanest creatures on the planet. They don't bite with the intent to hurt! As they climbed up the sinks and crawled around the desks, Mr. Godwise spent a good hour and a half discussing the importances of these rats and how they live.
During our many discussions we also spoke about the development of the human fetus and how it relates to animals. We concluded, due to science and observation, that the ecological embryo development is a replay of evolutionary history for the human being. The means that, as an embryo, we are first a small unformed substance, which blossoms into a fish-looking creature. After this process, the embryo grows to a particular form relating much to an amphibian. The evolutionary process continues in a developing mammal first, fingers begin to form, thus relating to both ape and human. This concludes that man, at the cellular level, is interconnected with animals in the embryo development.
The Zoology block with Mr. Godwise inspired many of us to deeply think this way about our everyday living. Animals also bring us more closer to ourselves as human beings, because human beings are a species in the animal kingdom. When we can relate to others, be it animals, people, plants and the cosmos, we relate to ourselves, and this is essential for a more beneficial World. Thank you, Mr. Godwise for your wide range of knowledge and generosity for sharing.
Economics with 6th and 12th Grade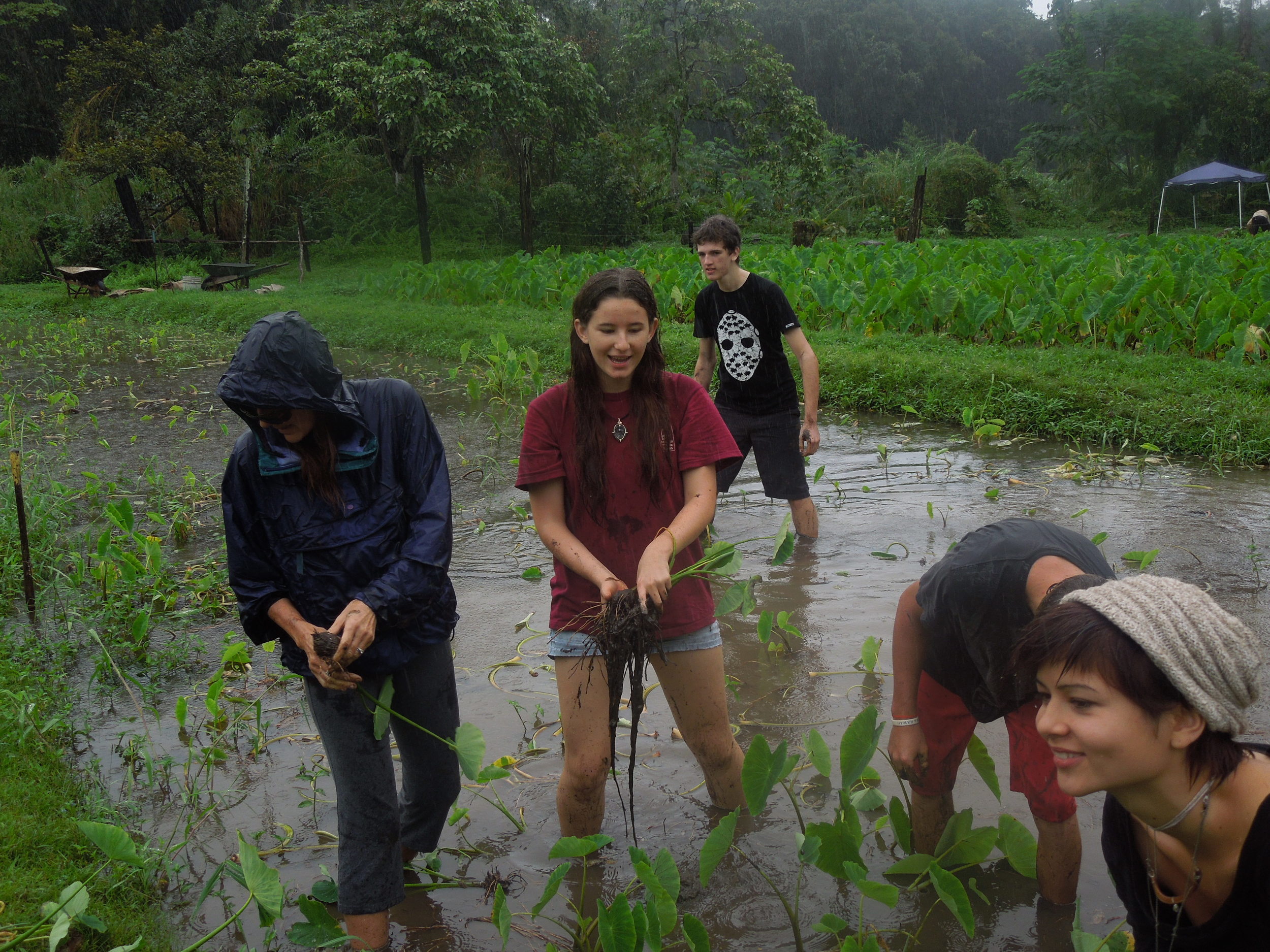 In January and February of their senior year, the class of 2013 went through a World Economics main lesson block. Going into this block, the seniors had the preconceived notion that economics was only about money and financing. They were pleasantly surprised when they entered the course and were confronted with the objective of developing a much broader and a deeper understanding of the field.
During the block we focused on many different terms used in the economic framework and acquired a solid and more philosophical idea of the meaning of economics. Leaving the math aspect to the math classes and concentrating on the ideology and practicality of what the world's social structure needs, we came to an enlightening new mind set with respect to the broad topic of economics.
One focus of the main lesson was the concept of the Triple Bottom Line - an alternative ideal to the more prevalent "bottom line". The Triple Bottom Line philosophy seeks to ensure the well-being of three elements of an economy: the health of the worker, the integrity of the environment we live in and are a part of, and an abundance of profit. This last goal is what is commonly known as the bottom line and what most companies today focus on to the exclusion of other principles.
Bill McKibben's book "Deep Economy" guided the class through alternatives to the present ideal of perpetual, ever-accelerating growth, presenting the problems inherent in holding such a philosophy in a finite world and describing systems, some proposed and others already implemented, which provide models of sustainable economies: community supported agriculture (CSA), urban farming, Buddhist economics, and local currencies.
Rudolf Steiner, founder of the Waldorf school movement, was a prolific innovator in many fields, and provided more material for the main lesson to explore. His work in economics was particularly visionary and still, 90 years later, relevant to our time. His radical views on economics propose that all people have the rights to food, water, and an area of work to earn their livelihood. Steiner continuously relates economics back to nature and the human being, saying that all economic development begins with nature and agriculture. With economic awareness and self-regulation, Steiner's model of Associative Economics presents important and useful solutions to modern economic pitfalls.
The main lesson did not take place entirely within the classroom: it included field trips to two farms on the island to expose the students to the atmosphere and systems of agricultural establishments. At Kahumana Organic Farm & Café in Waianae, the students received a tour of the grounds, including an overview the aquaponic system and produce harvesting process. The class then split up into three groups and had the opportunity to work on various projects around the farm, and, once the hard work was finished, to celebrate by going to the farm's café and enjoying its delicious food.
The World Economics main lesson, unusually, was itself the destination of a field trip during its last week: the sixth grade, then learning about financing in their own course, joined the senior class as spectators. Two students reminisce:
"We remember being back in the Waldorf lower school, in our percentages and money management block, taught by Mrs. Cadelinia, first being introduced to the basics. We now realize that it was a foundation for what we learned in later years and now we are learning about economics, and it's all finally coming together!" - Madison & Simone (HWHS seniors)
The sixth grade's field trip took place while the twelfth graders were presenting their business plans: during the block, each senior was charged with coming up with his or her own hypothetical business plan, with the idea that it would potentially be put into action in the near future. This assignment engendered many clever and creative business plans. With the triple bottom line in mind, many of the students designed their businesses to be socially and environmentally sustainable as well as monetarily profitable. Some students, in fact, formulated businesses with the goal of social and/or environmental return rather than monetary revenue. The senior class is in agreement that this project - and the main lesson as a whole - was a useful and fascinating foray into the world of business, economics, and social engineering.
Learning Resource Center Reopening
"Hurry up, hurry up...Oh, come on, you can do it...Just PRINT! No! Wait, is that the bell?" And an unfortunate student must run to class, unprepared.
"Story of my life," said Paulina Birbari (12), reflecting on the difficulties of working with the ancient PC computers once housed in the High School Learning Resource Center. "One day it was the printers, the next day it was the internet connection...and sometimes I couldn't find a mouse!"

It's not that we didn't appreciate the old Dells. They served us extraordinarily well, considering the fact that they were purchased for $20 each. After many years of use, they lost what little worth they had. It was due time for an upgrade. With a generous donation from the Gabriel & Alma Elias Foundation (Rachel, 12), we were able to make such an upgrade. The school purchased 20 brand new iMac computers just released by Apple six weeks earlier, along with 2 HD TVs. For the first time, Waldorf students can use new computers for their school work. They are fully loaded with top of the line software and each student has their own login information to save their work. There are no longer any excuses for losing documents or not being able to print. Many students feel that their learning experiences are enhanced by our new technologies. They are great resources for everything from looking up math problems to watching documentaries in English class.
The grand opening for our renovated Learning Resource Center was held on January 14 and was a great way to usher in the new year. Kumu Wong led the students and faculty in a blessing for the new space. The room was beautifully decorated with framed student artwork, maile lei, new curtains, and fresh paint. We had the opportunity to thank the Elias family and witness the renaming of the lab as The Gabriel & Alma Elias Learning Resource Center.
In speaking to the students about the new computer lab, Mr. Starzynski stressed the importance of using technology wisely. "We don't want the students to just use the internet. Certainly you have been using the internet for long enough. We want you to understand it thoroughly and thus harness its power." He went on to describe how the new iMacs will allow us to take our creativity to a new level. "We will do this initially through multimedia journalism by adding to the school's new website. This will include not only writing for the web but complex photo and video editing as well. Future classes will include website and web app design and creation." Thanks to the Elias family, this is possible.
High school students have responded to the grand re-opening with enthusiasm. "The new computers motivate me to work hard on my projects because they are so easy to use," said Leilani Freeman (12).
"Instead of spending time trying to fix technological problems we are getting our work done," said Josh Ching (12). "We are prepared for class."
ESL (English as a Second Language) in the High School
In late June and early July of this past summer, Arleen Kohnke, Director of Admissions, Greg Stock, High School Humanities Teacher and Chair of the College of Teachers, and Jeff Benz, Honolulu Waldorf School Board of Trustees member and parent, traveled together to China in order to meet with various high school administrators and potential students. They visited five high schools in Changzhou Province. Jeff had taught for two years in China and was able to help his fellow travelers find their way through the urban bustle of the greater Shanghai area. The trip was not only enjoyable, but successful, and our first student from China, Annie Tang, will be joining our Grade 9 class in the High School after the October break. We are developing an ESL program to support our international students, and our High School is also exploring the possibility of offering a Summer Waldorf English Camp program for second language learners. We currently have international students in our High School from Pakistan, Germany, and Japan, and anticipate a student arriving from Russia later this year. As a bridge between East and West, our islands and our school can help to foster global awareness and understanding both now and into the future.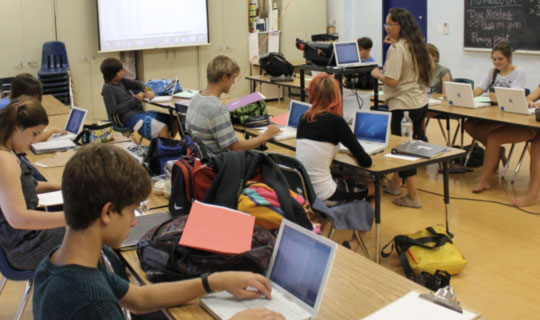 Science classes in a Waldorf School are taught through what is called the phenomenological approach. This means that the students perceive the phenomena before they learn the concept. This allows the students to deeply understand the concept because they have discovered it for themselves rather than it being told to them in an abstract way.
The Honolulu Waldorf High School is situated right on the Pacific Ocean and therefore the 10th Grade Oceanography Main Lesson block allows for the students to observe and work with plenty of first-hand phenomena. In this block the students investigate the hydrosphere and atmosphere of the earth. They explore the movement of water throughout the oceans. They observe, collect, and analyze data on weather and ocean conditions and examine information from around the world to determine global and local patterns in our environment. They will then take all of these ideas and concepts and will apply them to their own island home as they investigate the how, what, when, and why in Hawaii.
On this particular day, Thursday, September 20th, 2012, the HWS sophomores were in the ocean gathering data. They measured tides, water temperature and wind speed. They began the lesson, however, with quite contemplative observation of the ocean, sky and clouds which they then recorded in their notebooks.
Then several 10th Graders hop in the water to record tide height and water temperature.
Rather than learning concepts from a textbook, the students actually use the scientific method of observing, gathering data and then analyzing that data. From this they live into the science and the concepts they learn become a part of them because they have discovered these concepts themselves.